Organic Breakfast
Organic breakfast with products from local sources
Welcoming the start of the new day with a genuine breakfast helps you face it in the best possible way, because when breakfast is delicious, the day becomes delicious too.
Without haste, at a slow pace, until late in the morning.
Enjoying the genuine flavours that our land gives us: fresh local products from organic and biodynamic crops.
Bio Boutique Hotel Xù allows you to regenerate body and soul, starting with the organic breakfast.

Pamper your palate with natural, seasonal products: enjoy your organic breakfast.
Sweet and savoury food, fresh organic vegetables and cruelty-free eggs, milk, coffee, tea, jams, honey, as well as biscuits, cereals, yogurt, fresh sourdough bread, juices, soy, oat and brown rice milk.

Local food
Organic
Gluten-free
Vegan
Lactose-free
The quality of ingredients is essential
EXTRA VIRGIN OLIVE OIL
The breakfast buffet includes extra virgin olive oil from the farm Il Mio Casale, located on gentle and green hills just outside Rimini. The oil is BIO and DOP certified and is obtained by pressing different varieties of local olives.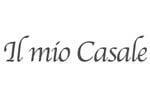 BREAD
Our bread comes from the bakery Flaminio in Rimini. They make it fragrant, natural, without using either lard or milk, in full compliance with ancient recipes.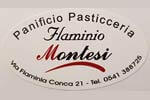 CHEESE
Our ricotta is lactose free and is produced by Granarolo. What's more, our cheeses do not contain preservatives or polyphosphates. Our breakfast will include a new selection of lactose-free cheeses soon!

EGGS
Our eggs are very fresh and only come from free-range hens from the beautiful and green area of Verucchio. Our supplier is the farm F.lli Piva. The farm is CRUELTY-FREE: rest assured that no hens suffered during egg production!
Our buffet includes boiled and scrambled eggs every morning. For the preparation of our cakes, we use organic eggs from a farm in Frosinone.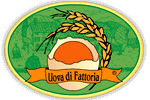 Sweet, fresh and light: a dreamlike breakfast!
YOGURT
Our yogurts are all Granarolo branded. They are quality products, always prepared with strictly Italian fresh milk.

GLUTEN-FREE PRODUCTS: SCHAR
To satisfy all needs, we have gluten-free products manufactured by Schär, a guarantee of quality: bread, pasta, pizza, cakes and snacks of all kinds are always available!

FRESH, GLUTEN-FREE PRODUCTS
Bio Boutique Hotel Xù has decided to also provide fresh gluten-free products. The sweet and savoury preparations and fresh pasta come from the local bakery Tradizioni di Famiglia. Quality, strictly gluten-free ingredients create fresh products made with care and passion.

FRESH FRUIT
Fruit is always available and strictly fresh and organic. We buy it from our trusted supplier Poco di Buono here in Rimini, whose motto is organic.

BARS
Organic sesame and walnut bars can be found on sale at our cafeteria. We always get them from Pacha Mama, our fair-trade supplier.

GUIRO CRISPS AND COOKIES
For a tasteful break, our Guiro crisps and cookies from Pacha Mama fair trade are ideal. You can find them every day in the room minibar.

CEREALS
All our cornflake cereals, fruit muesli, bran sticks always come from NaturaSì. Crunchy and quality, they are perfect for starting the day in the right way.

JAMS
The organic apricot and strawberry jams are prepared with seasonal fruit, from organic cultivation, which is why they are so good. We always buy jams from NaturaSì, a guarantee of excellence.

MARMALADES
Mio Casale is a local farm that only produces organic crops. The marmalades are prepared using the freshest fruit, grown and harvested according to the most ancient farming traditions.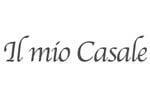 HONEY
We buy honey from a local producer, Apiculture Nucci Stefano. The honey comes from the Romagna hills and is produced in full respect of bees and their function. It is organic and kept as natural as possible, from the hive to the jar.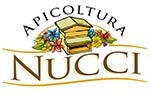 NUTELLA
Our hazelnut cream is as good as famous Nutella, but it is certainly more genuine. The hazelnut cream is Nonna Lella, with just quality, gluten-free ingredients, ideal for those who choose a vegan diet. What's more, Nonna Lella cream is produced by a local supplier without any palm oil.

CAKES
We make all our cakes and desserts with ancient organic wheat flour grown on the hills of Sogliano. We buy the flour from Bio's Merenderia, our local supplier who specializes in the search for good, natural and local products. Organic flour is a guarantee of quality and uniqueness of the product: you can enjoy all the genuineness of our cakes! What's more, the ingredients we use include organic seed oil that we buy from NaturaSì.

Organic, local and quality: three aspects you will find in your hot and cold drinks!
TEAS AND INFUSIONS
Our big selection of teas and infusions comes from our trusted supplier Pacha Mama. Rimini-based Pacha Mama distributes only fair-trade products. You will find tea with orange and spices, chamomile, black tea (also decaffeinated) with berries, mango and vanilla, as well as lots of different types of herbal teas and healthy decaffeinated green teas.

WATER
We limit the use of plastic by always purchasing water in glass bottles, which we then return to the supplier. Our water comes from La Galvanina, a historic local producer of high-quality mineral waters and organic drinks.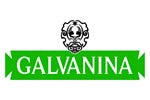 ORGANIC JUICES
Pineapple and grapefruit juices are multivitamin concentrates always obtained from organically grown fruit. We buy them from our trusted Rimini-based supplier NaturaSì.

MILK
Fresh organic Granarolo milk is a genuine, tasty, all-Italian product coming exclusively from farms that respect animals and the environment.
If you prefer plant-based and therefore lactose-free products, we buy rice milk and soy milk from the NaturaSì store in Rimini, which exclusively sells organic and natural products.

ORGANIC DRINKS
Our drinks, lemonades, orange juices and chinotto come from La Galvanina. The drinks are organic and are sold in handy glass bottles.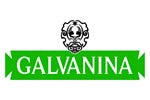 RIMINI BEER
Even our beers only come from local suppliers. We have beers from Birra Riminese, our trusted local producer, who created La Fresca, made with wheat and characterized by a citrus scent, La Cesira, an amber-coloured beer with a scent of flowers, and La Mara, a bitter beer, perfect if paired with meat, cold cuts and cheeses.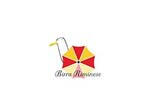 ORGANIC WINE AND GRAPPA
Wine and grappa are produced on the hills of Rimini at the La Fiammetta farm. The rows of vines have been cultivated with care and passion since the 1960s and the grapes are all organic. The La Fiammetta farm is the first organic winery in Rimini. You will be able to taste the wines during our Romagna aperitif offered upon your return from your trade fair event.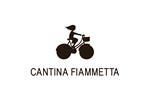 New projects are coming, still with local farms!
BODY CARE
New natural, ecological and bio-sustainable products, ideal for personal hygiene and body care.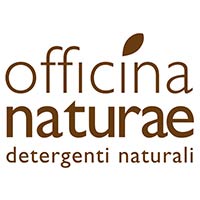 Pacha Mama
Pacha Mama, our trusted supplier, is part of Altromercato, the first fair trade import company in Italy.
See the awareness-building campaign